Distracted Driving Tickets: January Promotion
As I wrote about last year, Washington passed a very restrictive distracted driving law. This law prohibits drivers from holding their cell phones while driving or stopped at a light. Tickets start at $136 and go up from there, and all are reported to insurance companies, which means a bump in your rates for three years.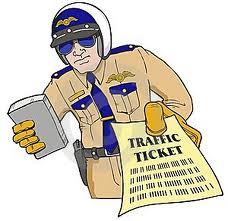 Unfortunately that grace period is over. Law enforcement will now be handing out tickets when they think someone is breaking this law. Your best bet is not risk it, and keep your phone in your pocket or in a designated holder.
But if worst comes to worst and you get a ticket for distracted driving, give me a call! For the month of January only, anyone who needs representation for one of these tickets gets representation at 50% off! If you need to review this promotion or find directions to my office, you can look up this info on your mobile device…at any time…
Stay safe out there!